MajCon ApS was founded in 2014 by Lars Majlund, who has been working with SAP since 1995
I focus on SCM and flow efficiency, where the user at the center, and its potential is a positive ROI.
The background as a programmer also provides a number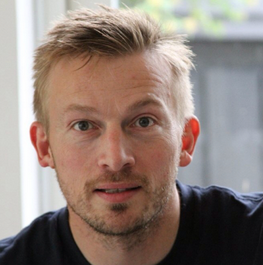 of benefits where my starting point is always "anything is possible".
I am a person who are driven by my passion for my job, and for optimizing solutions for my customers.
My focus I to find a potential for making a businessflow easier, and better, and give a better ROI.
My background as SAP Developer, Diploma in Specialized Business Studies within Transport, and Bachelor's Degree, Logistics, Materials, and Supply Chain Management, H.D. (2015), makes me have the relevant input to give a positive ROI.
No one is good at everything. Sometimes it is worth to get a second opinion.
I help companies to optimize the workflow in the business process, with focus on the user-experience, and the ROI.
With the background as consultant within SAP as superuser and as SAP ABAP programmer combinied with my education background as Diploma in Specialized Business Studies within Transport, and Graduate Diploma in Business Administration(Supply Chain Management) (2015), I have the strategic and analytical method to give a qualified solution to optimize the ROI of a process. I am used to think creative and have a strategic focus, with an innovative focus on effective solutions.
I have big ideas, and implement it
I am entrepreneur
I want to win
I am loyal, and are focused on the goal and the team.
I have focus on the ROI.
I love making new professional acquaintances, and extend my network with interesting persons.
Within SAP I have worked in areas like:
ABAP, SAP GateWay, Mobile solutions, SAP Script, Development workbench, Data Dictionary, Batch input, Report programming, Dialog programming, SAP Script, ABAP Performance tuning, Interfaces, Enhancements and user-exits, SmartForms, BAPI, BADi, WorkFlow, BSP, Mobile solutions, OO programming, LSMW, SD area, HR, WHS, RICEFW (Reports, Interfaces, Conversions, Extensions, Forms and Workflow), customizing.
My LinkedIn profile can bee seen here: